Solutions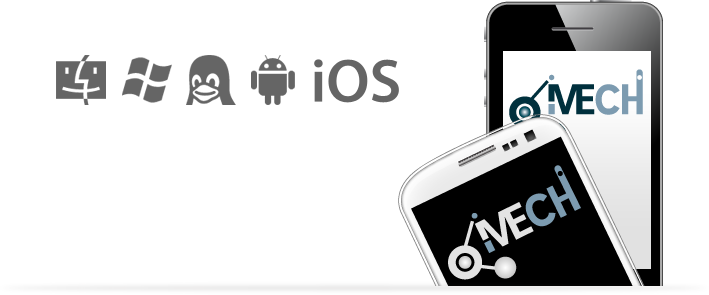 Dynamic calculation engine for solid rigid systems under restrictions. Stable and efficient algorithms.
Different joins and articulations: rotational, prismatic, helical, spherical, curved and surface-based.
Articulations limited by force (progressive) or impact (instantaneous).
Energy balance. Measuring potential, kinetic, thermal, active and elastic energy.
Possibility of incorporating spring/shock absorber/engine into each degree of mobility.
Connection with the scene. Inverting hierarchies in run time.
Adaptive collision detection. Balance between precision and speed.
Response to collisions by impulse calculation.
Simulating deformable bodies (ropes, fabrics, etc.) and integration into solids systems.
Connection with game engines or renderers:
The physical calculation is encapsulated in a small dependency-free static library.
Personalised and minimalist C interface.
Global matrices affine with the position of each element in the system.